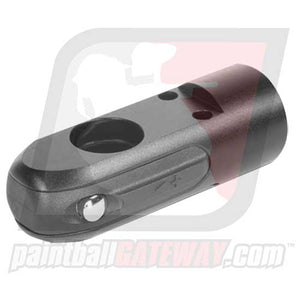 Planet Eclipse EMEK 100 POPs On/Off ASA - Black
The Planet Eclipse Emek 100 POPs On/Off ASA allows you to easily turn the air off of your Emek marker with just a push of a button.
Some air tanks are difficult to unscrew from the bottom of your EMEK, this upgrade makes it extremely smooth and easy.
This also allows you to keep your air tank attached to your EMEK during storage without having the pressure wear out the inside of the marker.
The Push On Purge System (POPS) replacement for the standard EMEK screw-in ASA makes airing up a breeze
Features:
Direct replacement for stock EMEK ASA
Easy to install
Made from 6061-T6 Aluminium